Energy to Lead Competition
The Energy to Lead Competition is a contest administered by the NYSERDA REV Campus Challenge for three $1 million dollar awards to challenge institutions and student-led coalitions across New York State to develop and implement plans that advance clean energy on their campuses and local communities in new ways. They're looking for innovative clean energy projects that reduce greenhouse gas emissions while increasing student involvement and community engagement.
The Cornell University Green Revolving Fund seeks NYSERDA Energy to Lead Competition Grant funding in order to leverage business model (financing) and curricular (engaged learning) innovation to immediately achieve meaningful greenhouse gas reductions.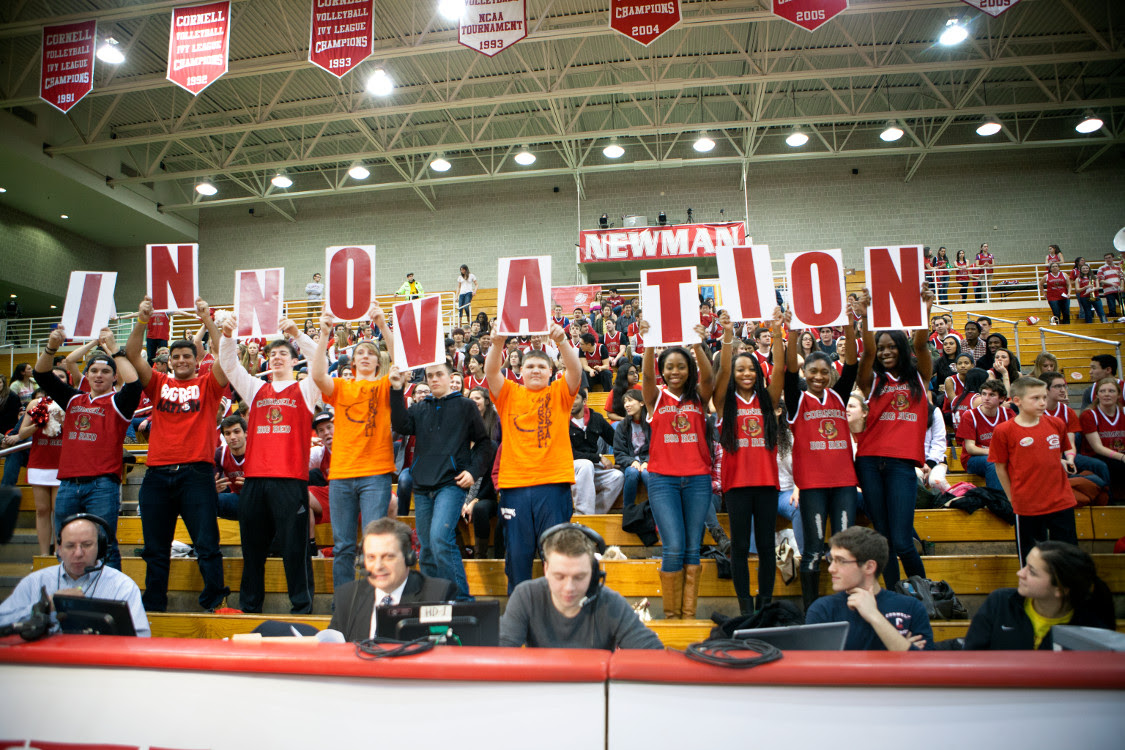 Students enthusiastically supporting Innovation as a key to achieving climate neutrality during a Cornell zero-waste basketball game.
The Initiative
The project ensures that Energy to Lead funding will effectively demonstrate how universities can change the status quo on campuses and overcome financing and decision-making barriers to deploy known and proven energy efficiency technologies in ways that align with teaching and outreach goals of an academic institution. The funding will provide momentum for activities that become economically self-sufficient over time and that will have outsized impact beyond the original $1 million award.